( Consumer Products )
2023.08.3
Introducing the Limited-Edition Togashi Yokuni Statue from Dark Horse
Asmodee Entertainment and Dark Horse are proud to announce this collectible statue of Togashi Yokuni, Champion of the Dragon Clan.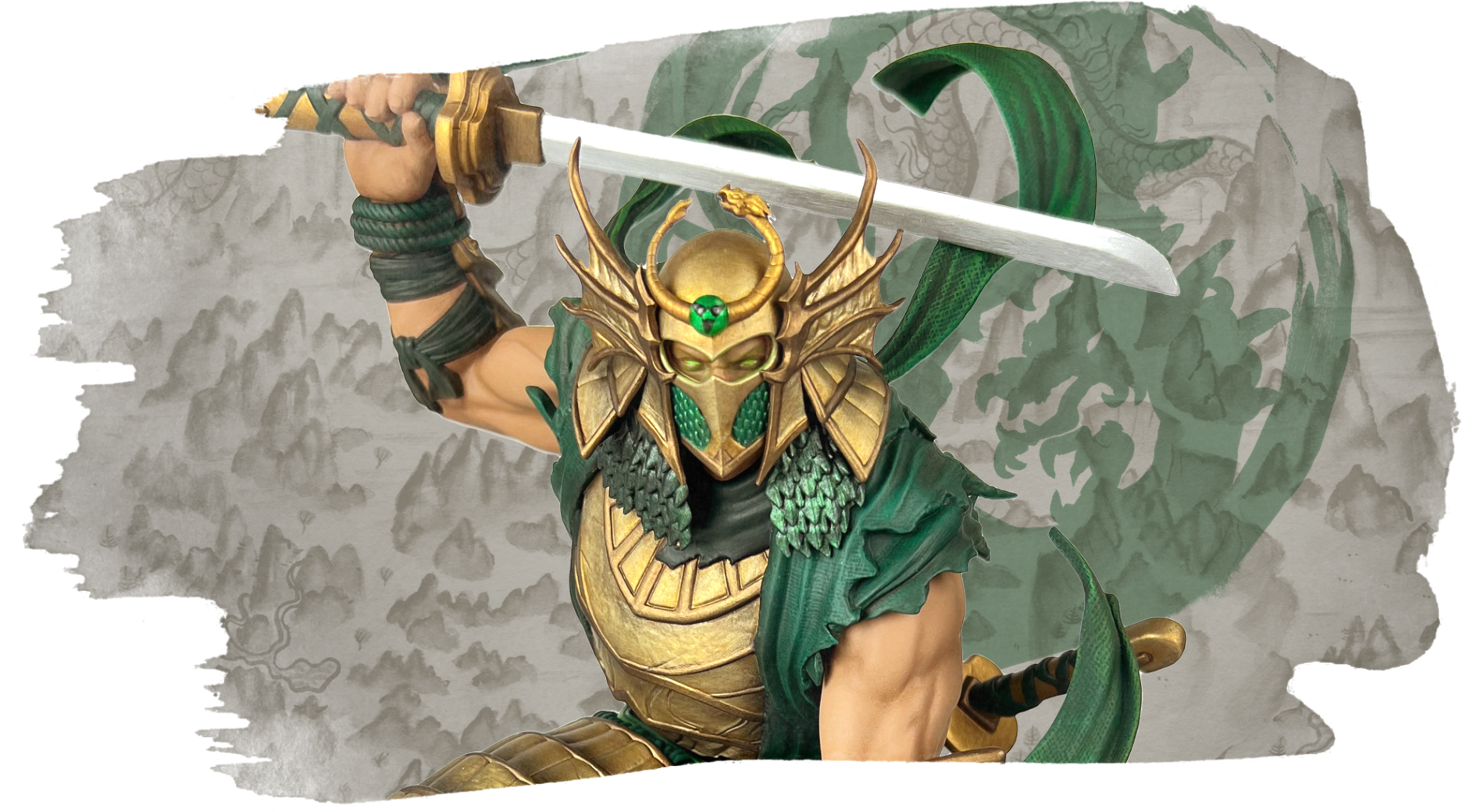 The armies of the Dragon Clan are preparing to descend from their mountain strongholds, and leading them is the Champion of the Dragon Clan, Togashi Yokuni.
Asmodee Entertainment and Dark Horse are proud to introduce this beautiful, limited-edition statue of Togashi Yokuni, which is set to release in 2024. This highly detailed collectible is inspired by the original art of Yokuni from the beloved Legend of the Five Rings franchise, which has been the setting for myriad tabletop games and novels for over twenty-five years.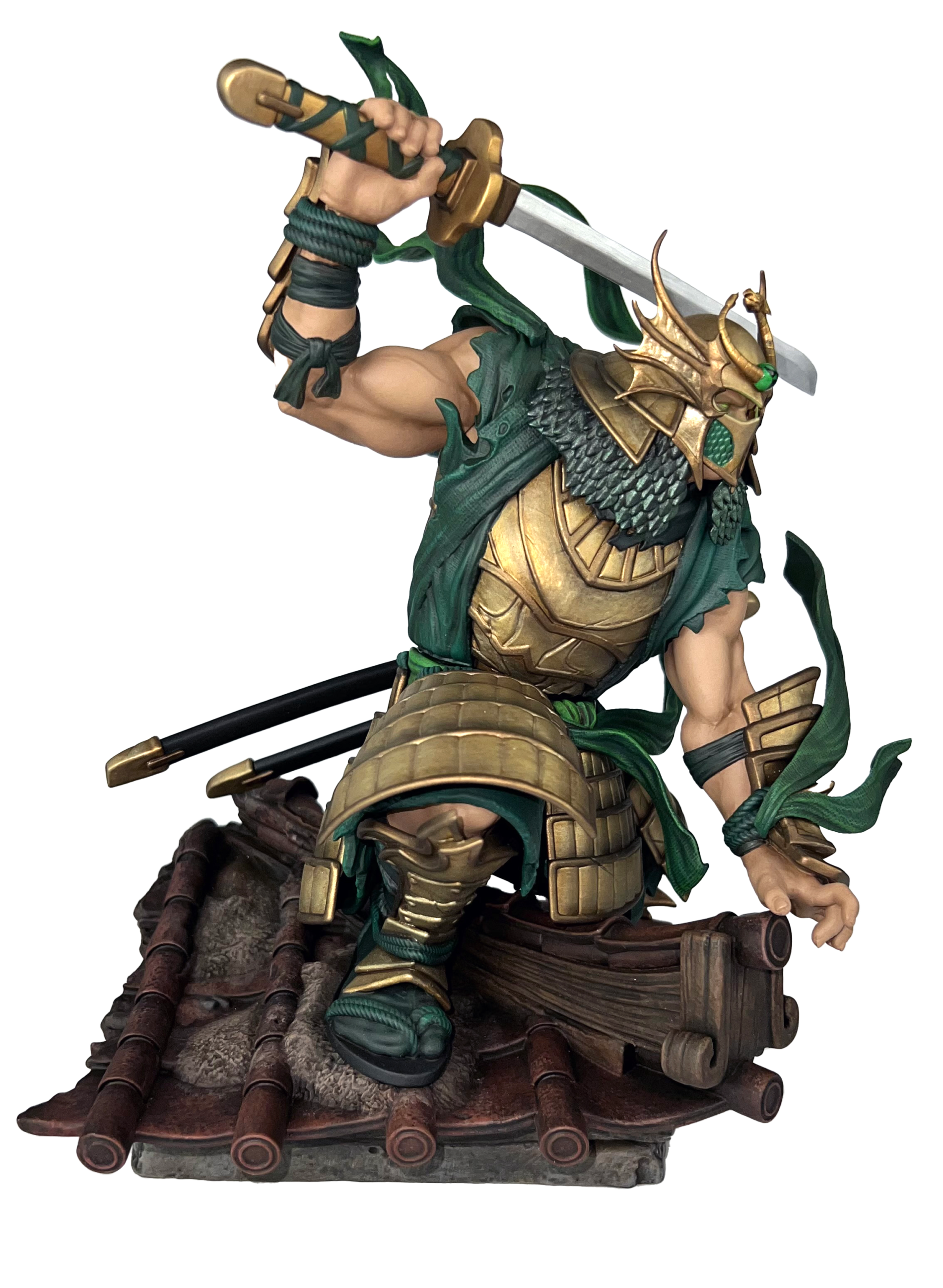 As the leader of the enigmatic Dragon Clan and Master of the High House of Light, Togashi Yokuni uses his visions of the future to guide his clan through the tumult plaguing the Emerald Empire. As the head of the ise zumi, he leads a small but mighty cadre of monks whose mystical tattoos allow them to unleash the fury of the five elements. Clad in the unmistakable armor of the Dragon Clan Champion, Yokuni's elemental might and martial prowess is enough to match that of an oni lord.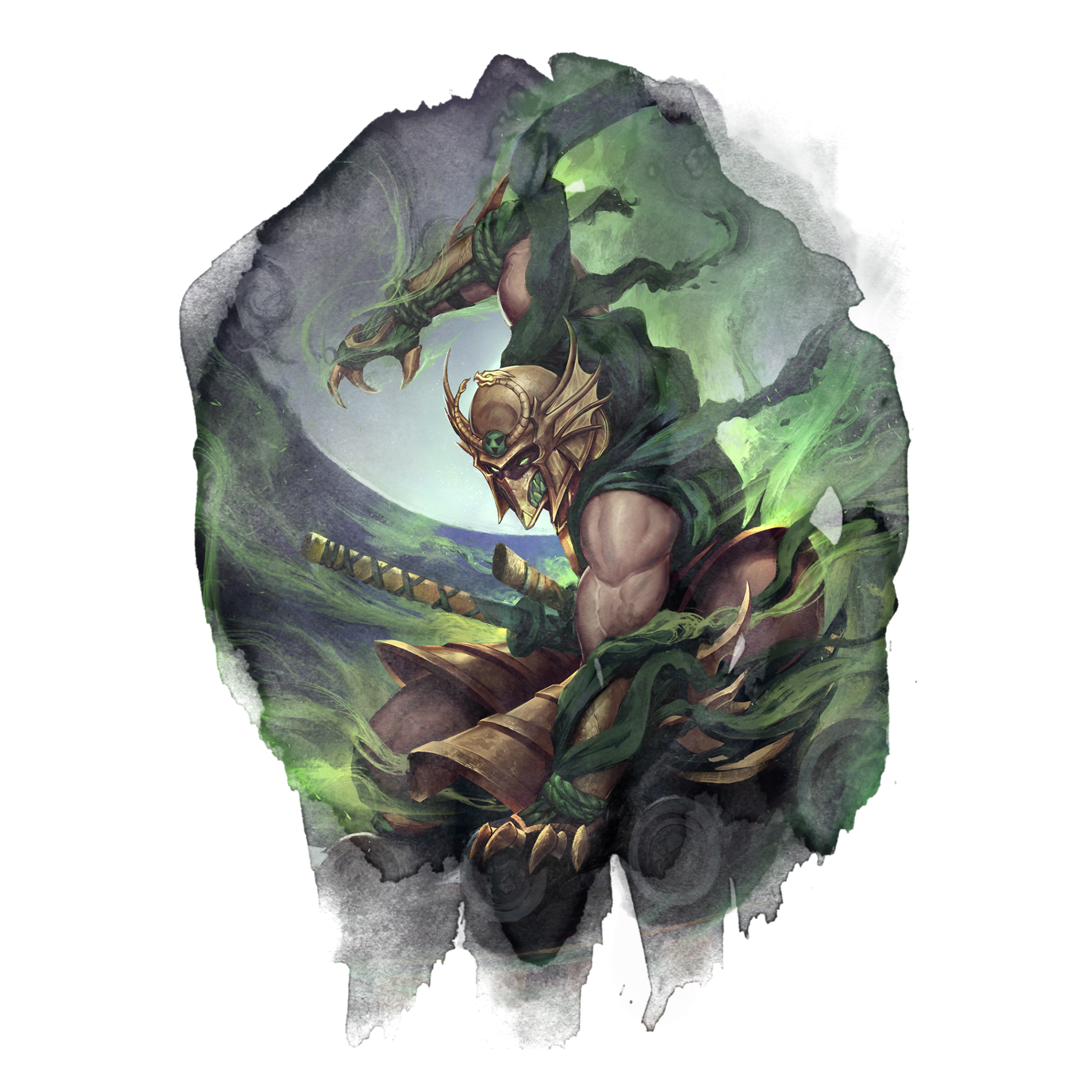 The polyresin statue measures 11" tall and 8" wide and deep. It shows Yokuni poised on a gabled rooftop, continuing his vigil over Rokugan but preparing to draw his katana to fight back against the enemies of the empire. The statue's base is hand-numbered and comes with a certificate of authenticity.
Whether given pride of place in your game room or displayed alongside the rest of your Legend of the Five Rings collection, this statue serves as a powerful memento of the Clan Wars sagas past and present.
You can pre-order your statue starting now at DarkHorseDirect.com. Pre-order by August 6 for a $25 discount! If you'll be at Gen Con Indy this year, come visit us at booth #809 to see the statue in person and demo some of the latest Legend of the Five Rings games!