( Consumer Products )
2023.08.7
Iuchiban Comes to Your 3D Printer
Download this free STL file to 3D print an epic diorama featuring Iuchiban at home.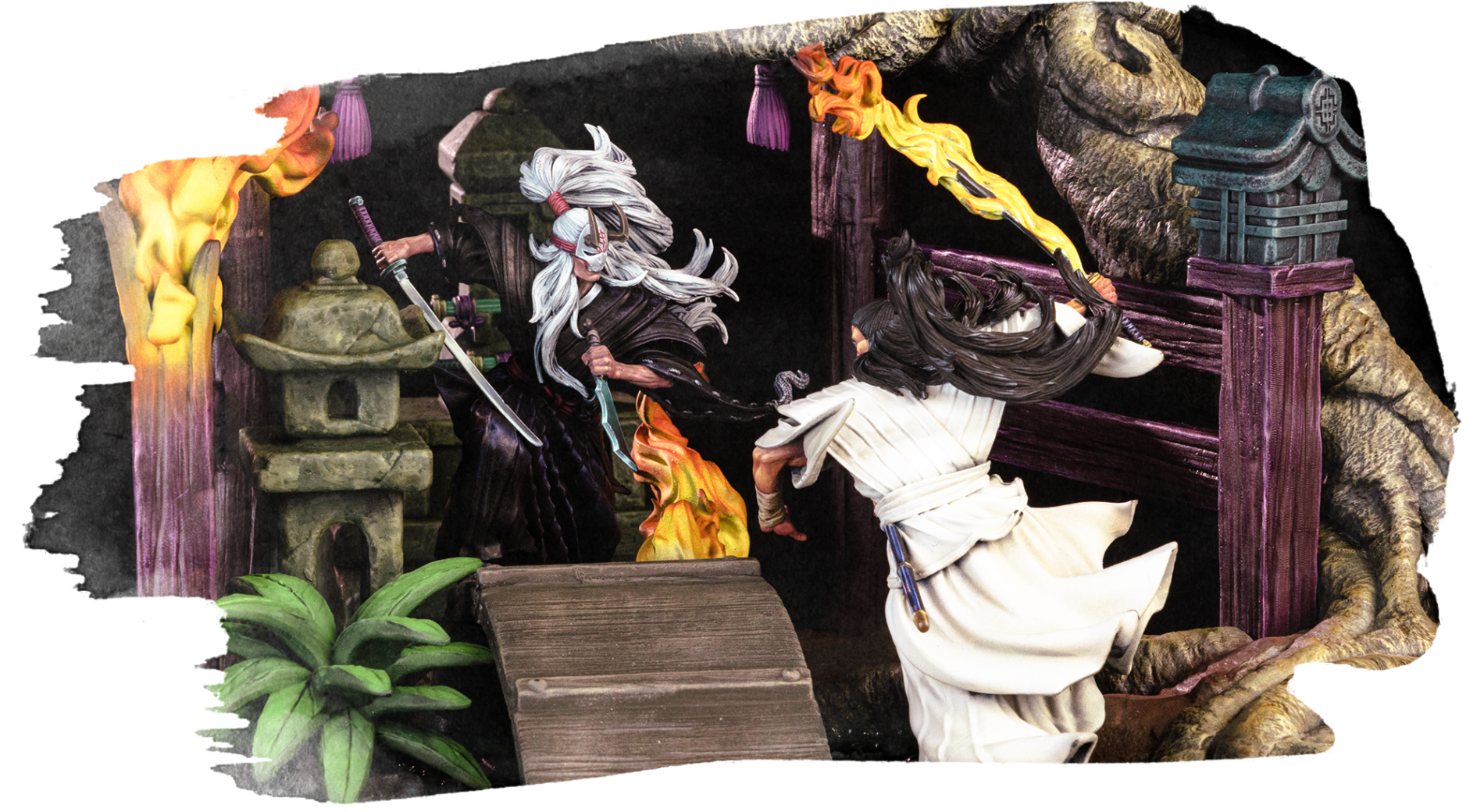 This fall, you can experience the tale of Iuchiban and his Bloodspeaker cults for yourself through a collection of novels from Aconyte Books, a roleplaying game campaign from Edge Studio, and miniatures from Loot Studios! 
Asmodee and Loot Studios partnered up to present the first L5R official 3D printable models, available now for free on their website. For a limited time, you can add two beloved Rokugan rivals from the classic era of the story to your collection: the Bloodspeaker Iuchiban and the Dark Lord Daigotsu. These highly detailed and realistic minis come in both 32mm and 75mm scales, and they are pre-supported so you can start your print right away. Get the individual models and the highly detailed diorama and start your journey through Rokugan.