( Consumer Products )
2023.08.3
Explore the Emerald Empire with this Premium Map Print
Asmodee Entertainment and Dark Horse present this stunning fine art print of the map of Rokugan.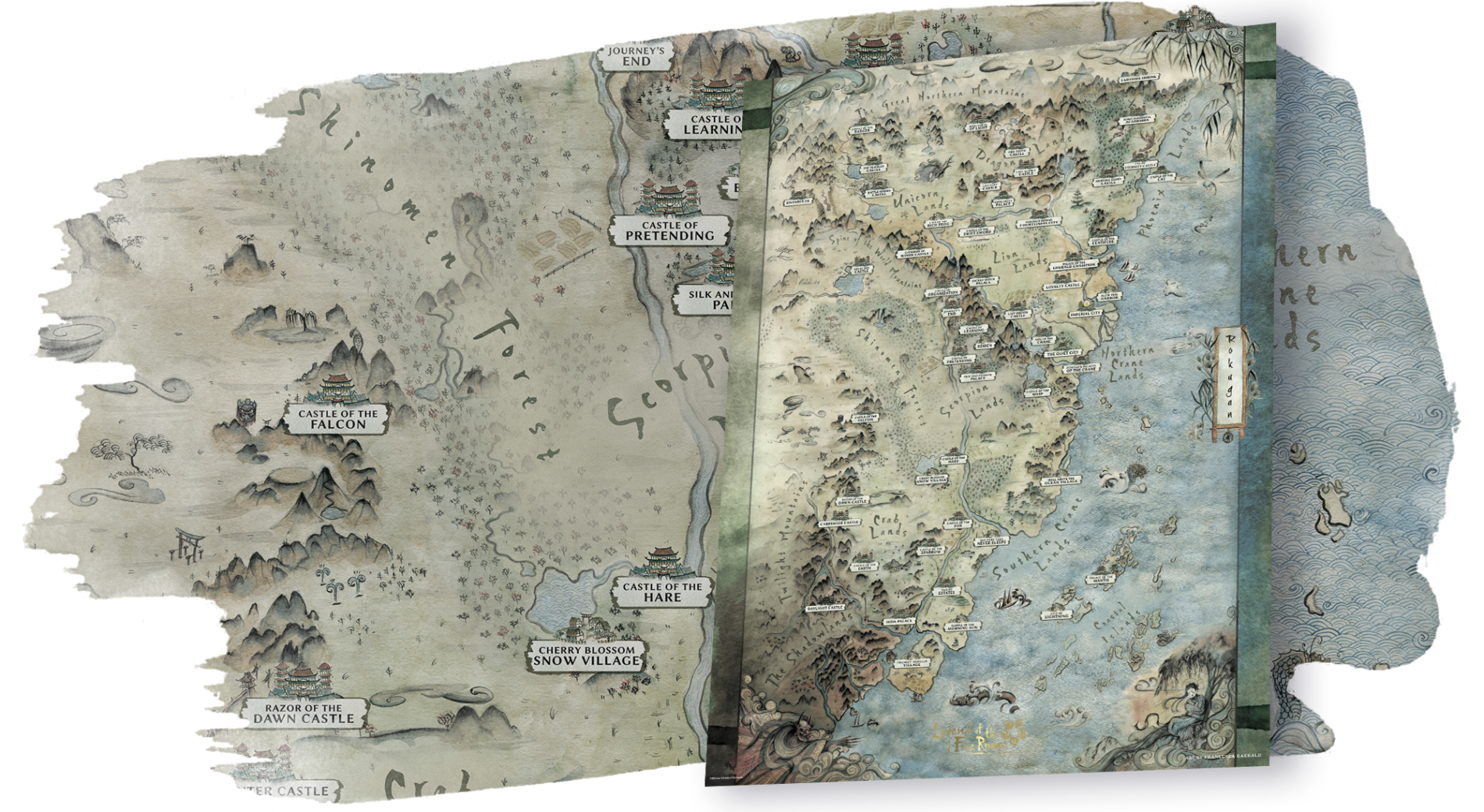 The artisan cartographers of the Miya family have worked hard to produce this lavish map of the Emerald Empire, and now you, too, can possess a fine art print of the domains of the Great Clans.
The realm of Rokugan is brought to life in incredible detail by Francesca Baerald. This beautiful collector's piece is 18" wide by 24" tall with gold foil stamping for the Legend of the Five Rings logo. Limited to 300 units, hand-numbered and embossed with the Dark Horse Direct seal of exclusivity, you won't want to miss out on your opportunity to display the realm of Rokugan in your home or office.
The map includes the locations of iconic landmarks from the world of Legend of the Five Rings, including all of the Great Clans' major palaces and castles, as well as the infamous city of Journey's End, the forbidding Beiden Pass, the redoubtable Carpenter Wall, the decadent Imperial City, and many other places that will be fought over when the Clan Wars come to Rokugan…
Immerse yourself in the fantastical world of your favorite RPG this August. This art print is now available to order for $49.99 on DarkHorseDirect.com.