( Consumer Products )
2023.10.6
Discount for the Togashi Yokuni Statue to Celebrate Essen Spiel
For a limited time, get a pre-order discount on this limited-edition statue of Togashi Yokuni.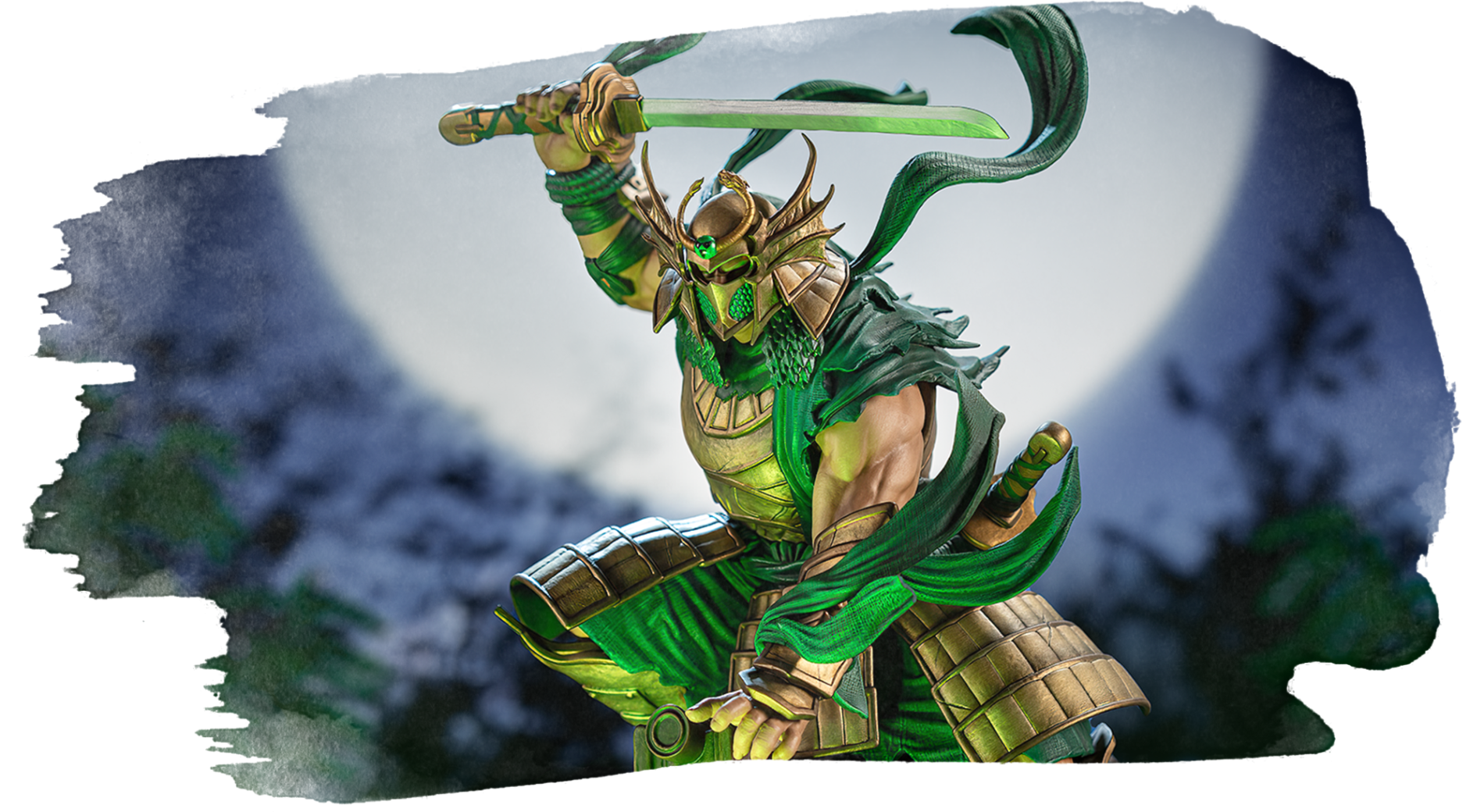 "What transpires in our mountains is a mere pebble against the avalanche that is coming." – Togashi Yokuni
For a limited time, you can add this premium statue of the Champion of the Dragon Clan to your L5R collection for 10% off! Whether given pride of place in your game room or displayed alongside the rest of your Legend of the Five Rings collection, this 11" tall and 8" wide highly detailed statue of Togashi Yokuni serves as a powerful memento of the Clan Wars sagas past and present.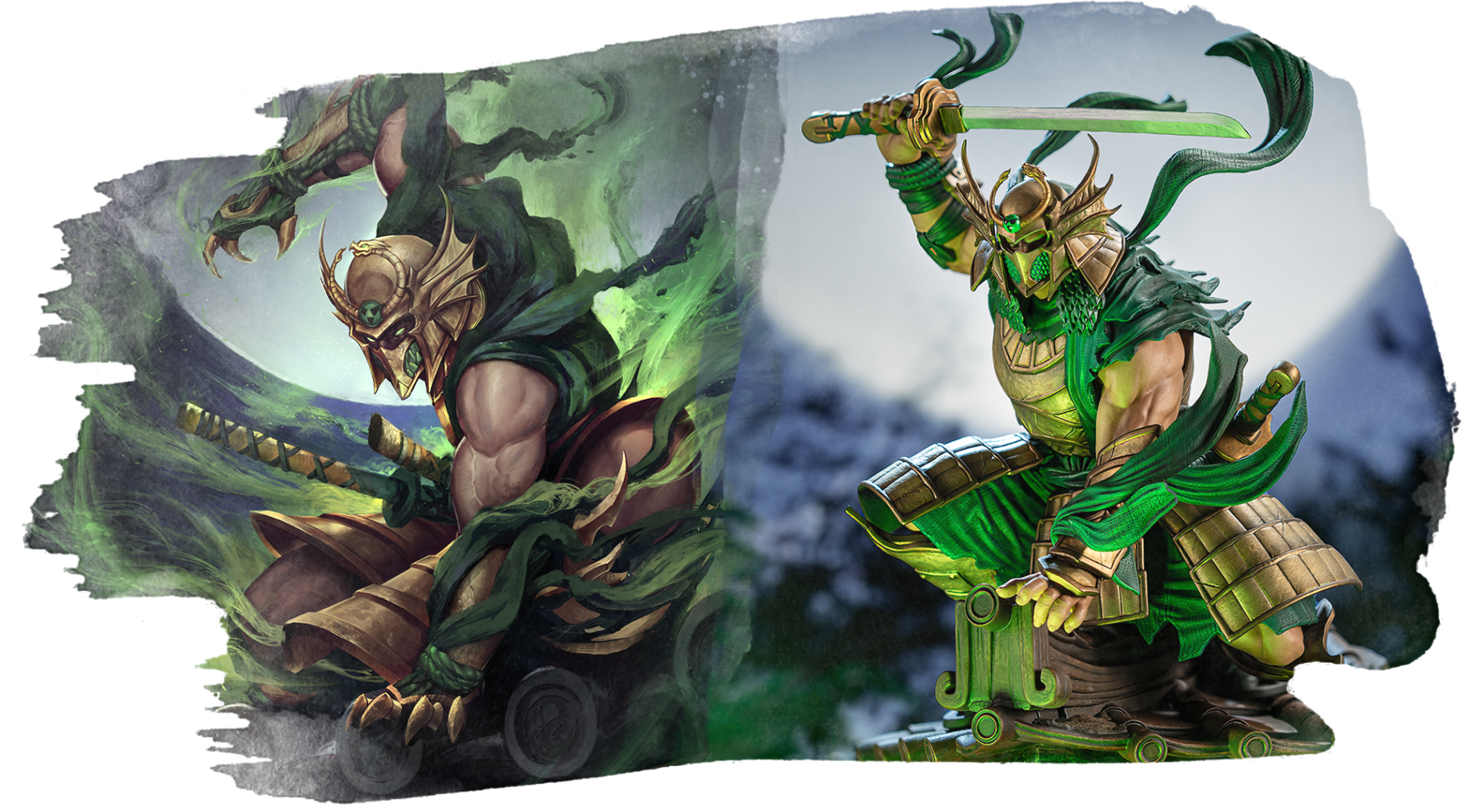 This limited-edition polyresin statue is inspired by the iconic art by Le Vuong. As the lord of the enigmatic Dragon Clan and Master of the High House of Light, Togashi Yokuni uses his visions of the future to guide his clan through the tumult plaguing the Emerald Empire. As the head of the ise zumi, he leads a small but mighty cadre of monks whose mystical tattoos allow them to unleash the fury of the five elements. Clad in the armor of the Dragon Clan Champion and carrying Togashi's daishō, you can feel Yokuni's inscrutable authority in the glowing yellow eyes staring from behind the helmet and the mempō that covers his face. The armies of the Dragon Clan are preparing to descend from their mountain strongholds, and when they do, Togashi Yokuni will be leading them.
You can pre-order your statue now at DarkHorseDirect.com. Pre-order by October 8th  for a 10% discount!