( News )
2023.08.25
Reunited at Gen Con
Check out these photos and highlights from the Legend of the Five Rings booth at Gen Con 2023!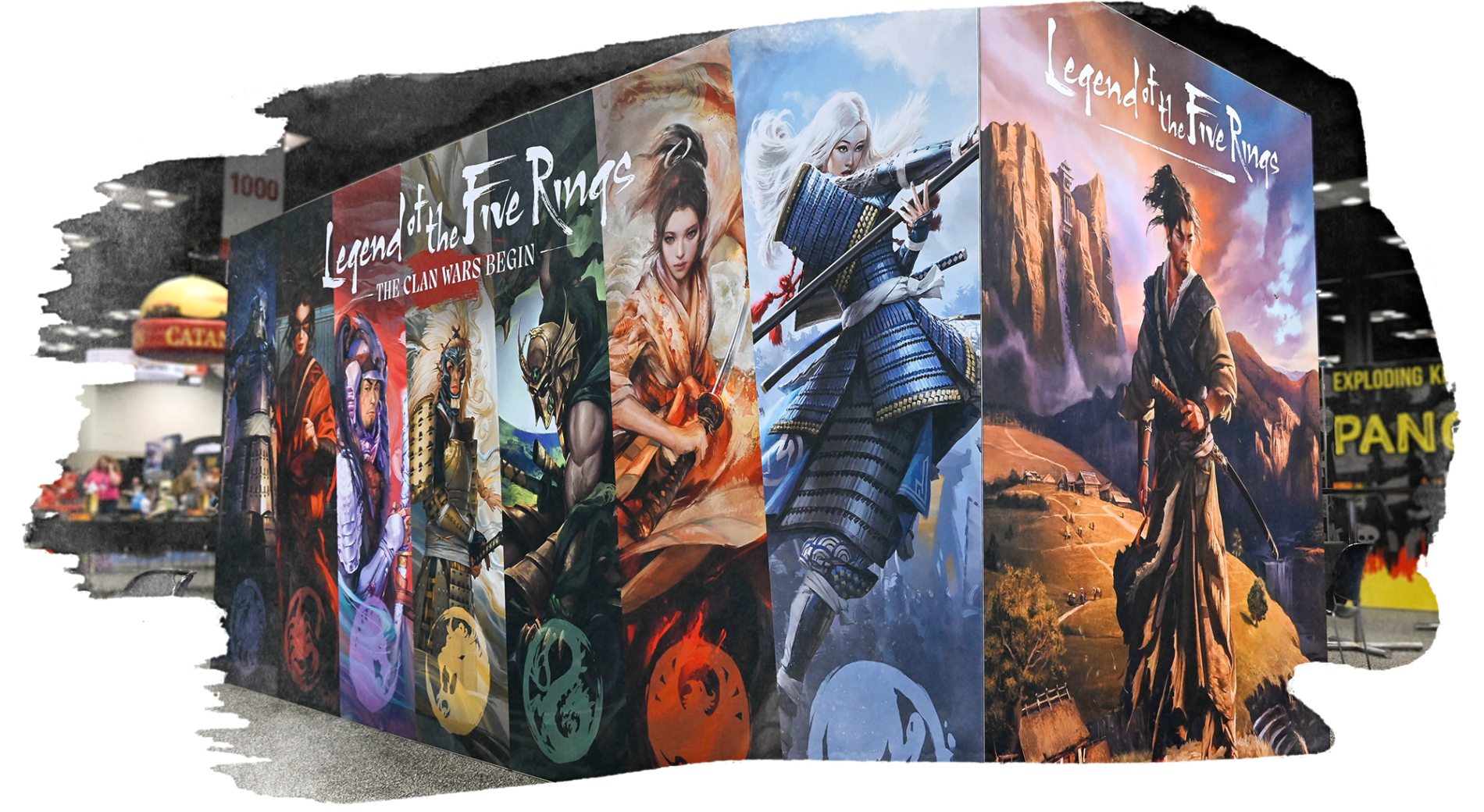 At Gen Con this year, we were thrilled to be able to spend "the Best Four Days in Gaming" with all of you, the L5R fans. It was fantastic to meet you and hear you and talk about the passion shared for Rokugan. There has not been a Gen Con in decades without the fans representing L5R, and it was great to be back together. Check out this photo album with some of the highlights from the show!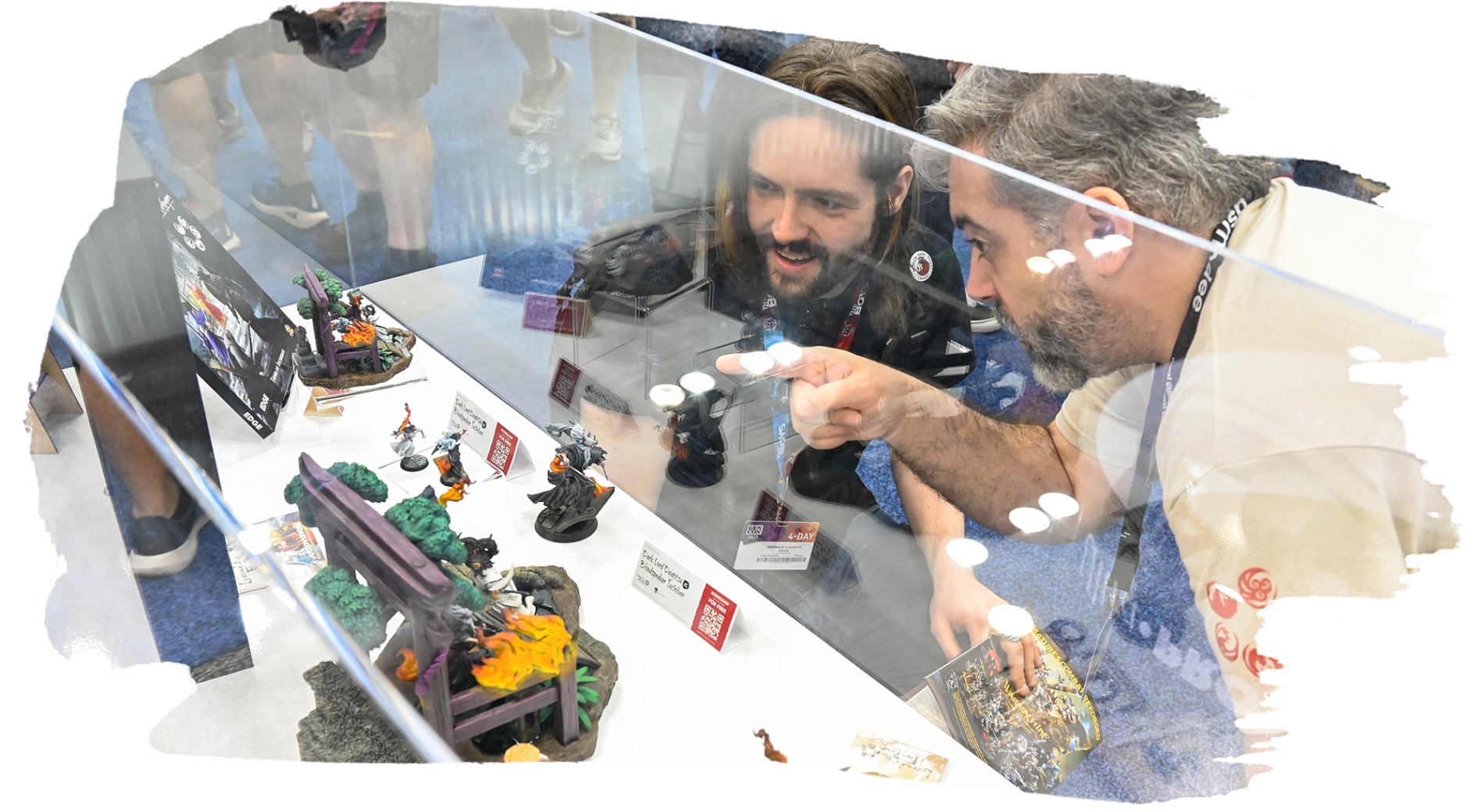 Many other con-goers had never heard of L5R before, and we were delighted to be able to introduce them to this amazing, shared gaming universe. The centerpiece of our booth was the statue of Dragon Clan Champion Togashi Yokuni, available to pre-order now from Dark Horse Direct! A lot of folks stopped by to get a first look at the amazing detail on this collectible, which stands almost a foot tall. Also available from Dark Horse is this fine art print of the world map of Rokugan.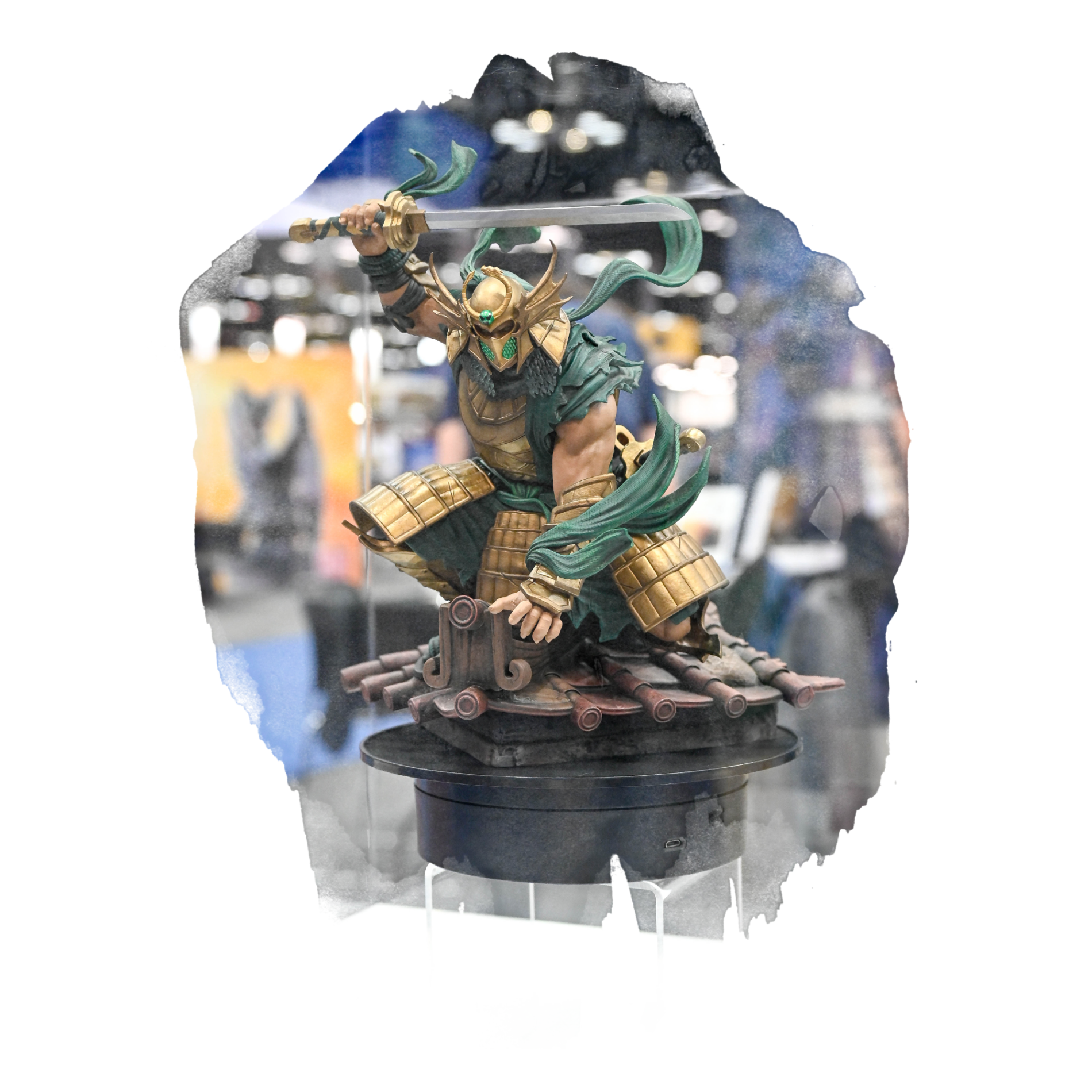 We also offered a first look at the board game and demoed a prototype of it at the show. The final product will feature a stunning embossed metallic gold game board illustrated by master fantasy cartographer Francesca Baerald. This is a mid-weight Eurogame with easy-to-learn, intuitive rules, so you'll be able to set up and start playing River of Gold quickly once it's available for sale next year.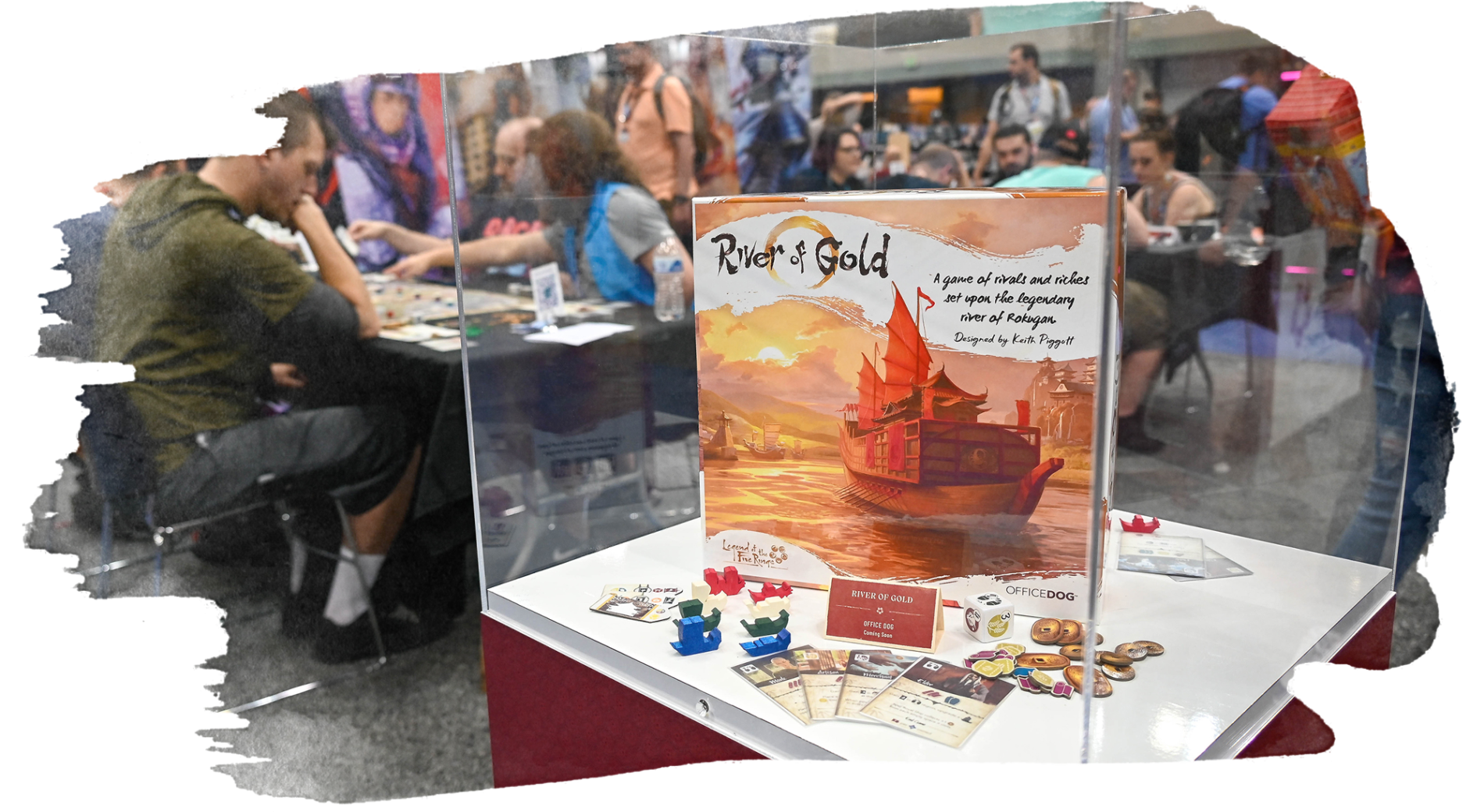 Speaking of demos, Edge Studio was running scenarios for the Legend of the Five Rings RPG and Adventures in Rokugan all convention long, both in the exhibit hall and in their dedicated RPG demo room. Adventures in Rokugan was a big hit with the players who stopped by to try it, and we were able to preview the upcoming Tomb of Iuchiban campaign book, which is coming to your local game store on September 22.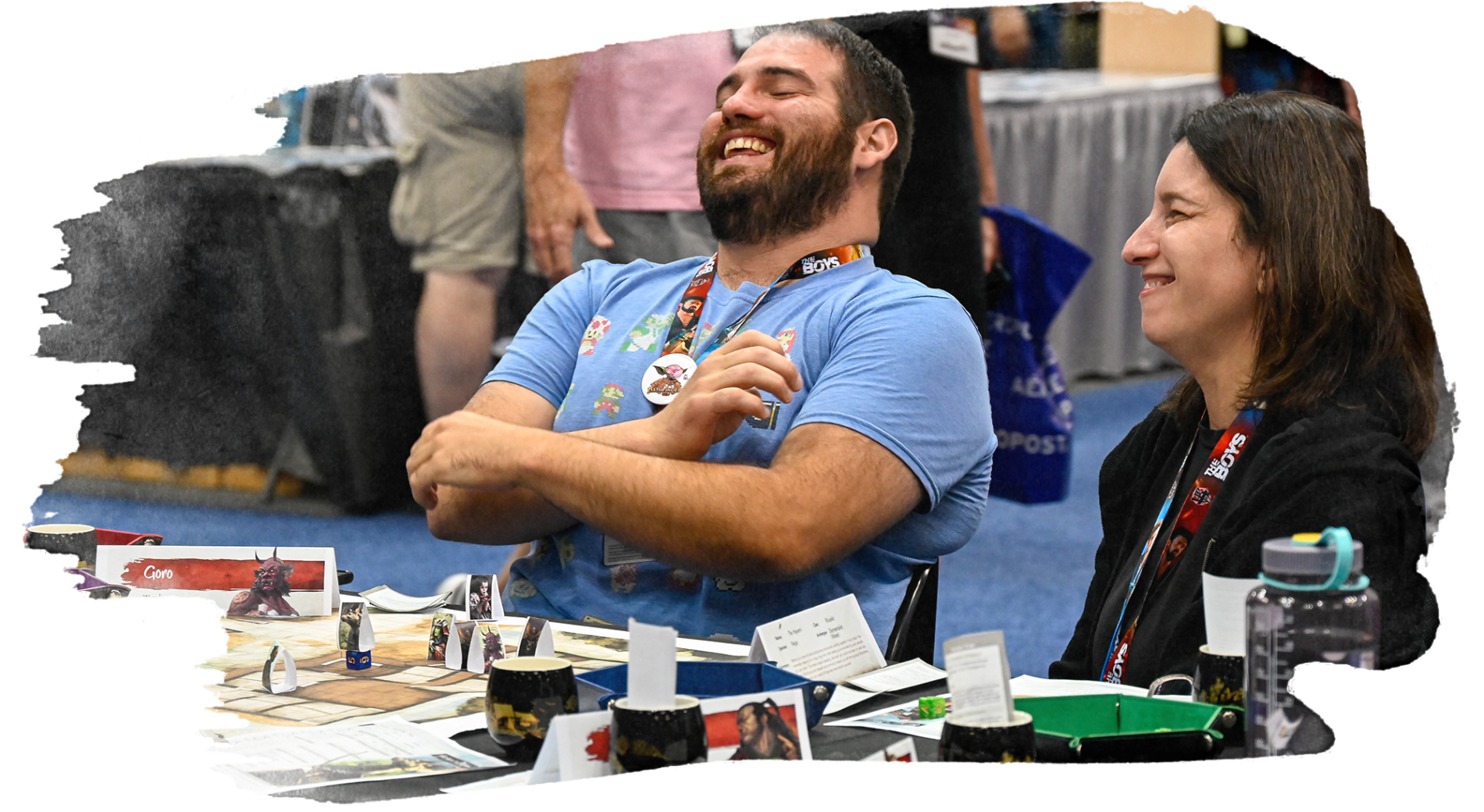 Many people stopped by our booth to photograph these epic dioramas and download the free STL files from LOOT Studios featuring Iuchiban himself and his nemesis from a classic era of the story, Daigotsu. You can still get the 3D printer files free for a limited time.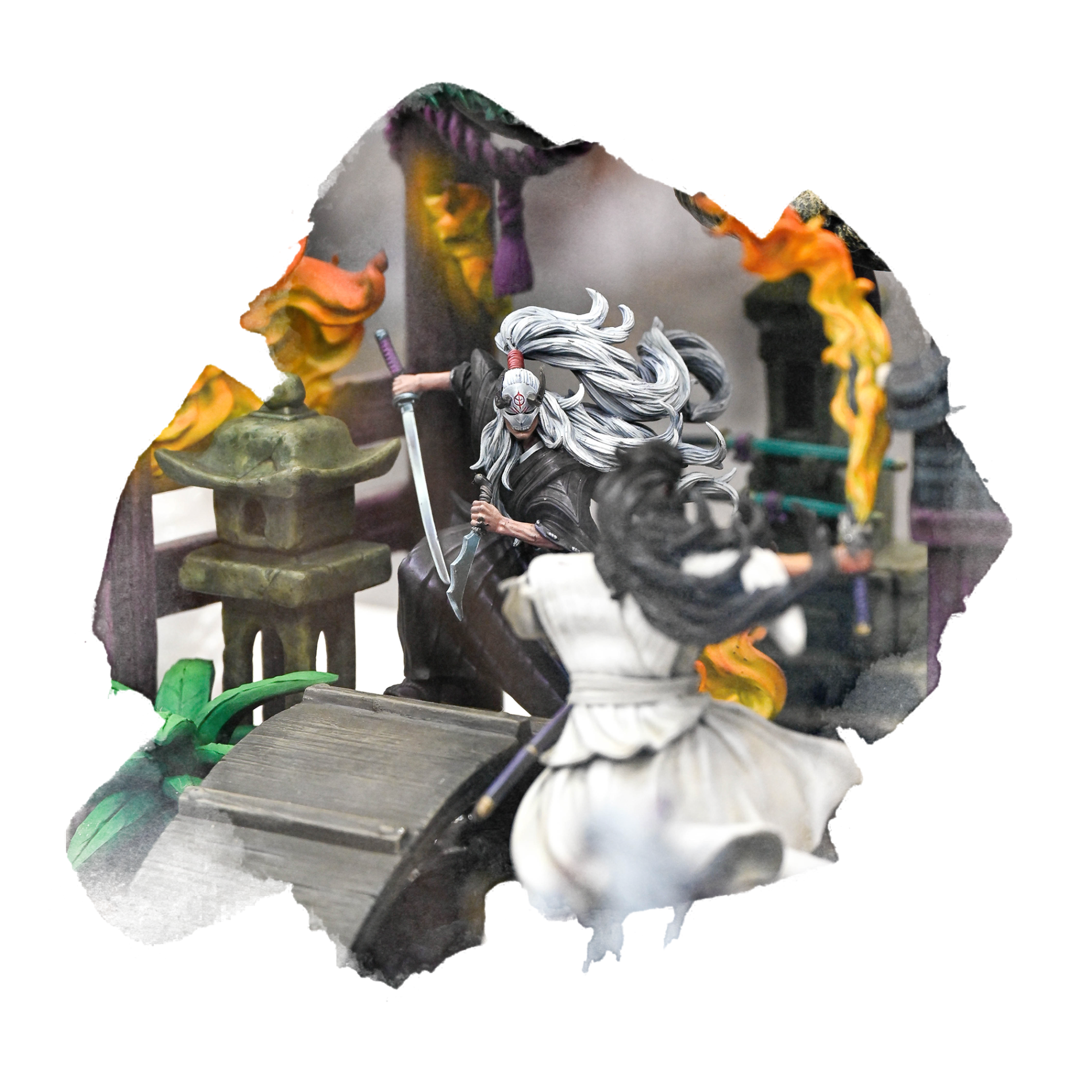 We also showed off the first miniatures from Monolith for their upcoming kickstarter board game, Champions of Rokugan. You'll be able to play as iconic characters including Hida Kisada, Mirumoto Hitomi, Bayushi Kachiko, and Toturi the Ronin through multiple linked scenarios that tell the story of the Clan Wars.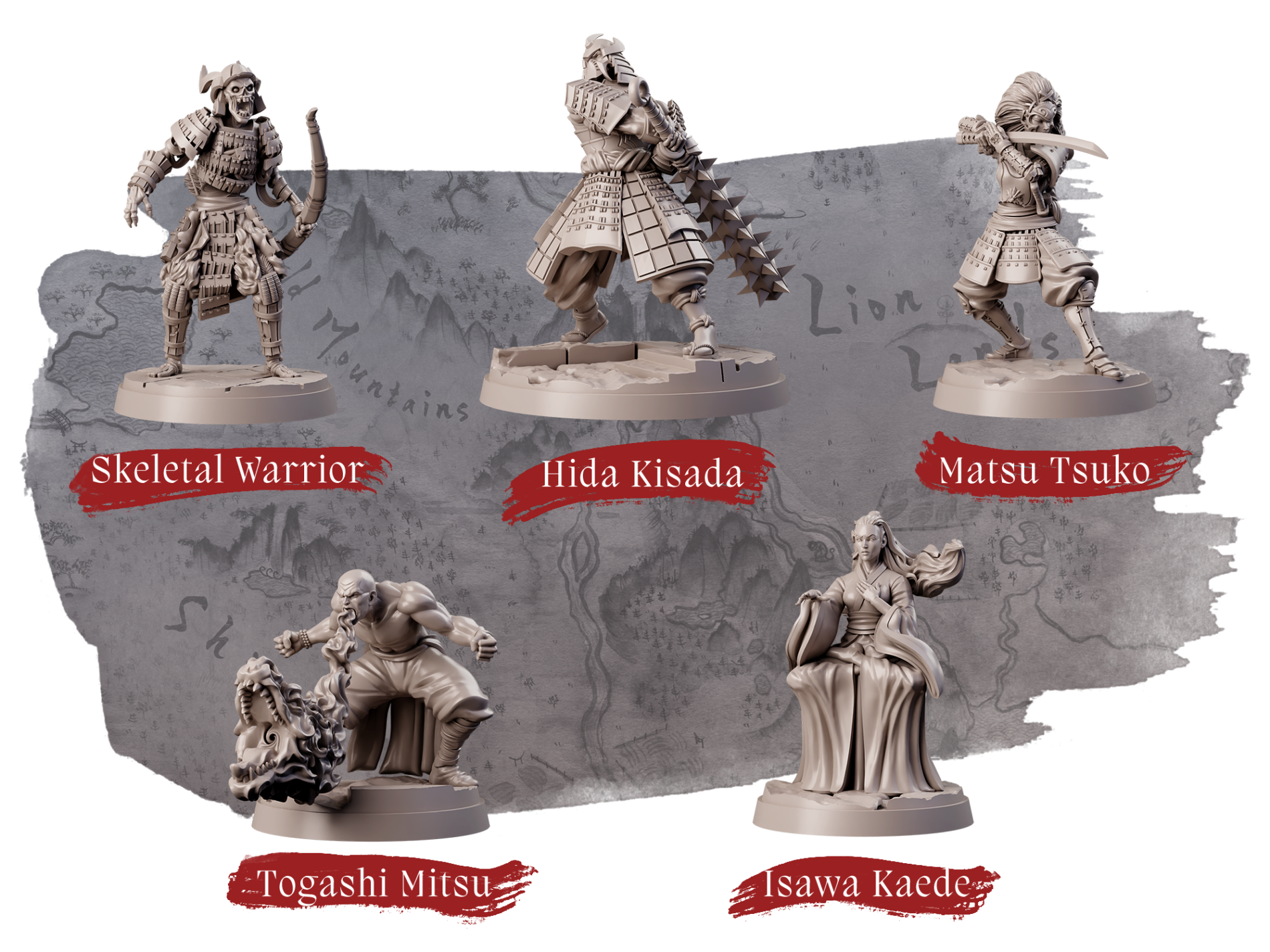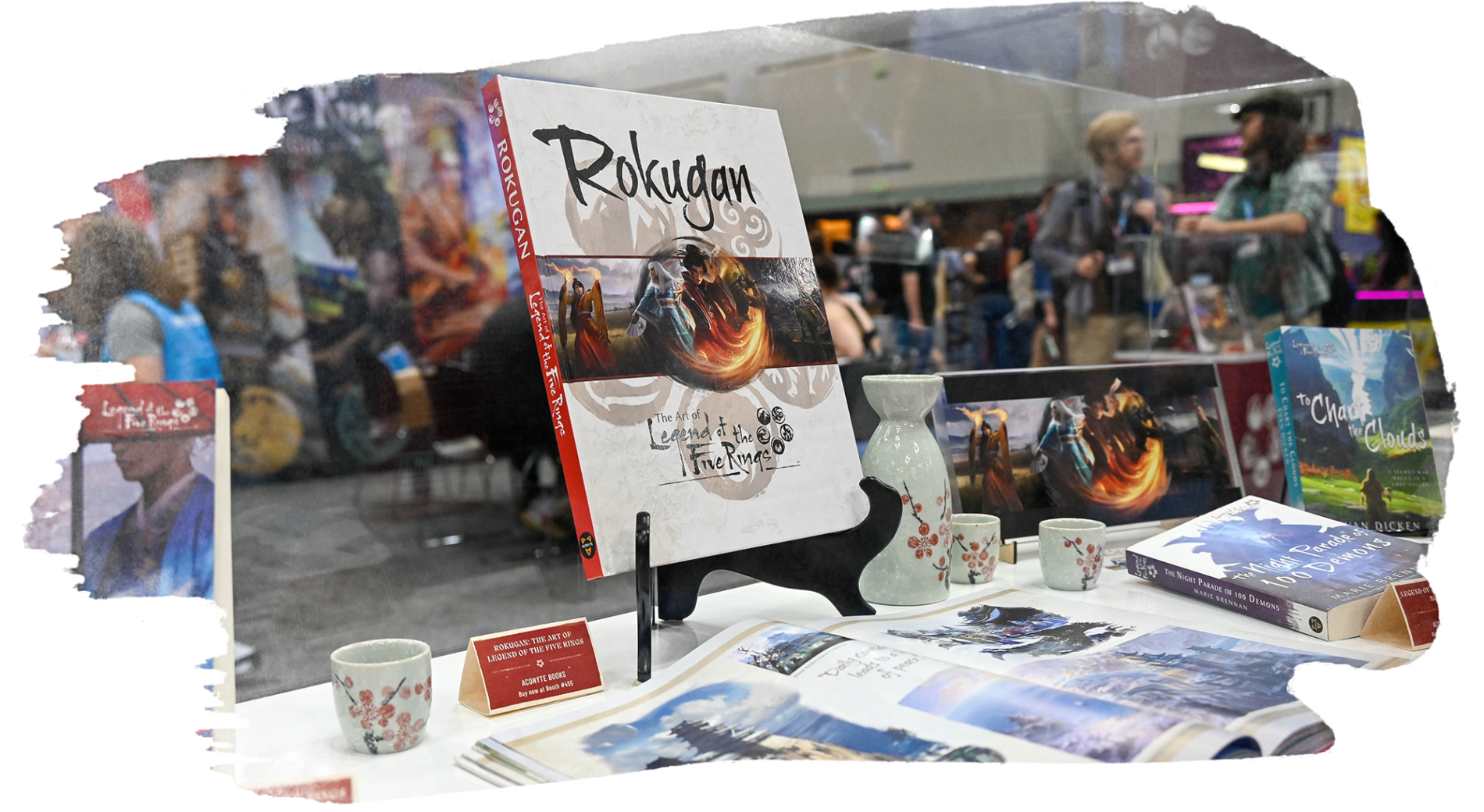 Finally, we were glad to be able to chat more with our partners at Palindrome Studio, who are hard at work bringing you the very first Legend of the Five Rings video game. It will be a PC-first rogulite game that draws inspiration from such games as Slay the Spire, Hades, and Teamfight Tactics. You can watch this video to learn what we know about the game so far.
All in all, we had a fantastic time at the show, and we're grateful for everyone who stopped by to talk with us about their favorite L5R memories and what they're looking forward to in the future. Even if you weren't able to make it, you can check out this gallery of photographs from our time at Gen Con. Stay tuned to this website for more Legend of the Five Rings news, or follow us on Facebook for all the latest updates.