( Books )
2023.09.7
The Soul of Iuchiban is On Sale Now!
Get your copy wherever good books are sold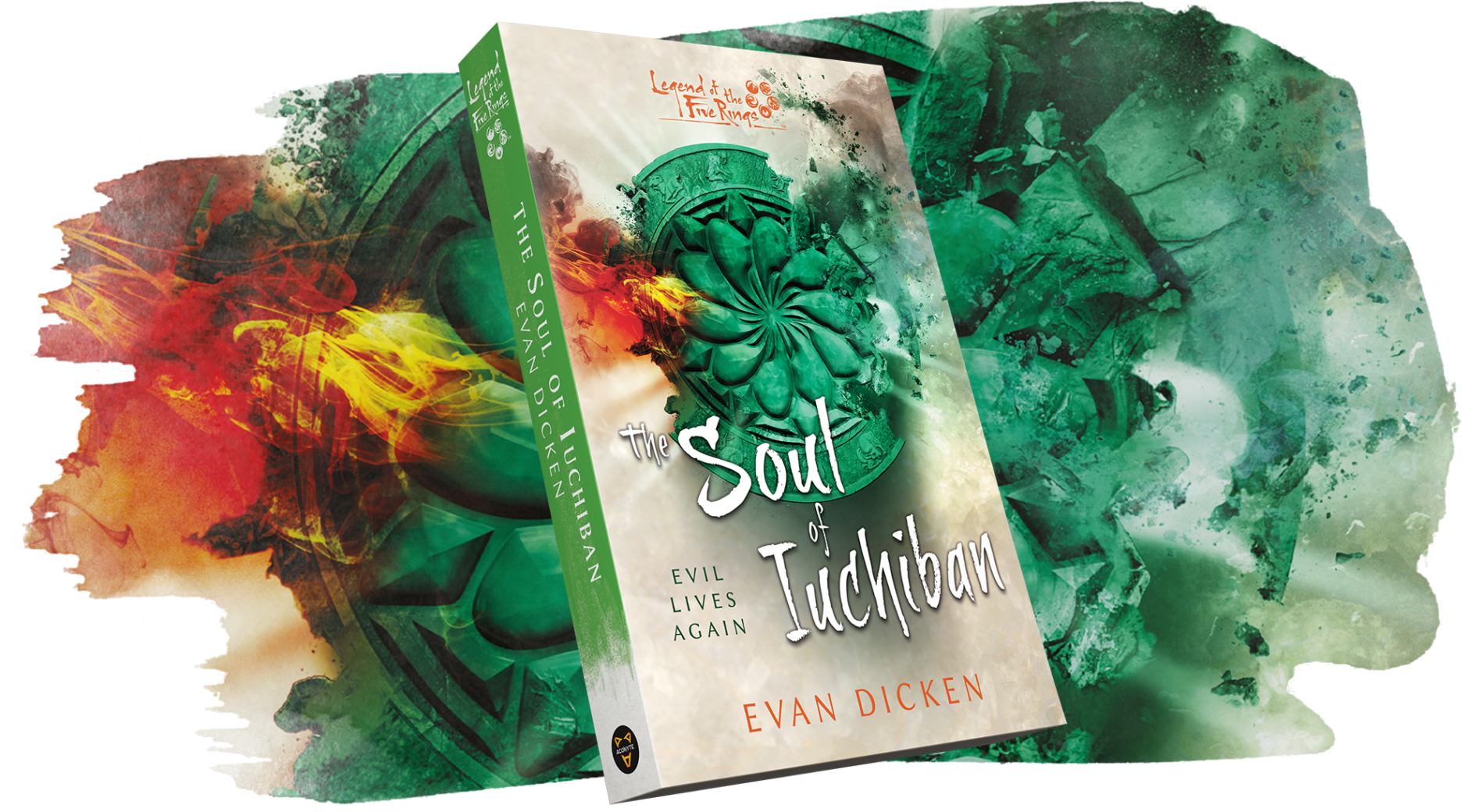 The Soul of Iuchiban by Evan Dicken is now available in the US as a trade paperback, and globally in ebook and audiobook formats! In this sequel to The Heart of Iuchiban, released last year, samurai from each of the seven Great Clans must unite in order to stop Iuchiban, one of Rokugan's most infamous villains. Set in the tenth century of Rokugan's history, readers can glean some insight into the legendary tomb and the vile sorcerer interred there before venturing into the linked Tomb of Iuchiban roleplaying game campaign from Edge Studio.
The Soul of Iuchiban
The Emerald Empire stands on the brink of destruction. The dark sorcerer Iuchiban has escaped his tomb, and desires dominion over all. Unicorn samurai Iuchi Qadan has been welcomed home and celebrated for her part in destroying the Blood- speaker rebellion. Yet she is not herself… Possessed by Iuchiban, Qadan can do nothing but watch as the undying sorcerer lord draws tight the noose he has wrapped around the throat of an unsuspecting empire. And hope that someone will realize she is not who she seems. But the other survivors of Iuchiban's tomb are few, and made speechless by the horrors they've endured. To stop Iuchiban's evil, new alliances between old enemies must be formed. They will be brittle, untested, and marred by mistrust. Should these alliances fail, there will be no Rokugan.
Evil Lives Again
Seven heroic samurai must defeat an ancient evil unleashed upon the world, before Iuchiban's malign power destroys the realm of Rokugan. Don't miss this thrilling adventure set in the world of Legend of the Five Rings. Read a sample chapter here, and order your copy now!