( Board Games, Clan Wars )
2023.08.2
Champions of Rokugan
Take on the role of Rokugan's greatest champions in this upcoming board game from Monolith.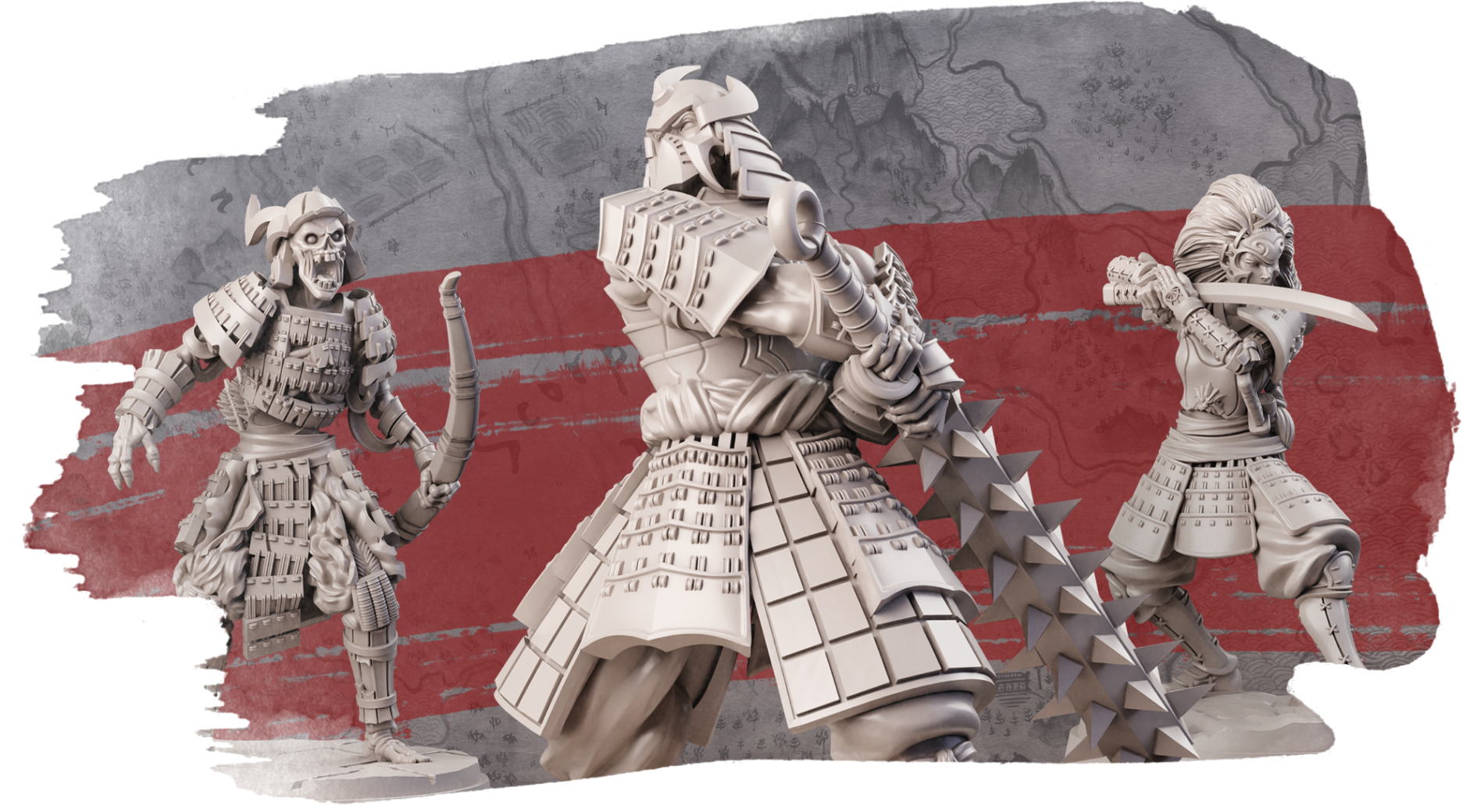 In addition to the previously announced novels and comic books, Legend of the Five Rings fans will soon be able to play through the epic Clan Wars saga with Champions of Rokugan, an all-new board game from Monolith!
Featuring your favorite heroic characters as well as the fiendish villains from the Shadowlands Horde, you and your friends will be able to turn the tide of victory in hard-fought clashes between warring samurai clans, as well as undertake legendary quests to stop an ancient evil from conquering the Emerald Empire. As you play through multiple linked scenarios that tell the story of the Clan Wars, your characters will gain experience and become even more powerful.
A huge range of highly detailed miniatures will be included in the initial product range, which will be available as rewards for pledging to the upcoming Kickstarter campaign. Monolith is best known for their beautiful, high-end miniatures-based board games, including Conan and Batman: Gotham City Chronicles, and today we have a sneak peek of the first of many amazing sculpts for some of the Clan Wars' most beloved champions.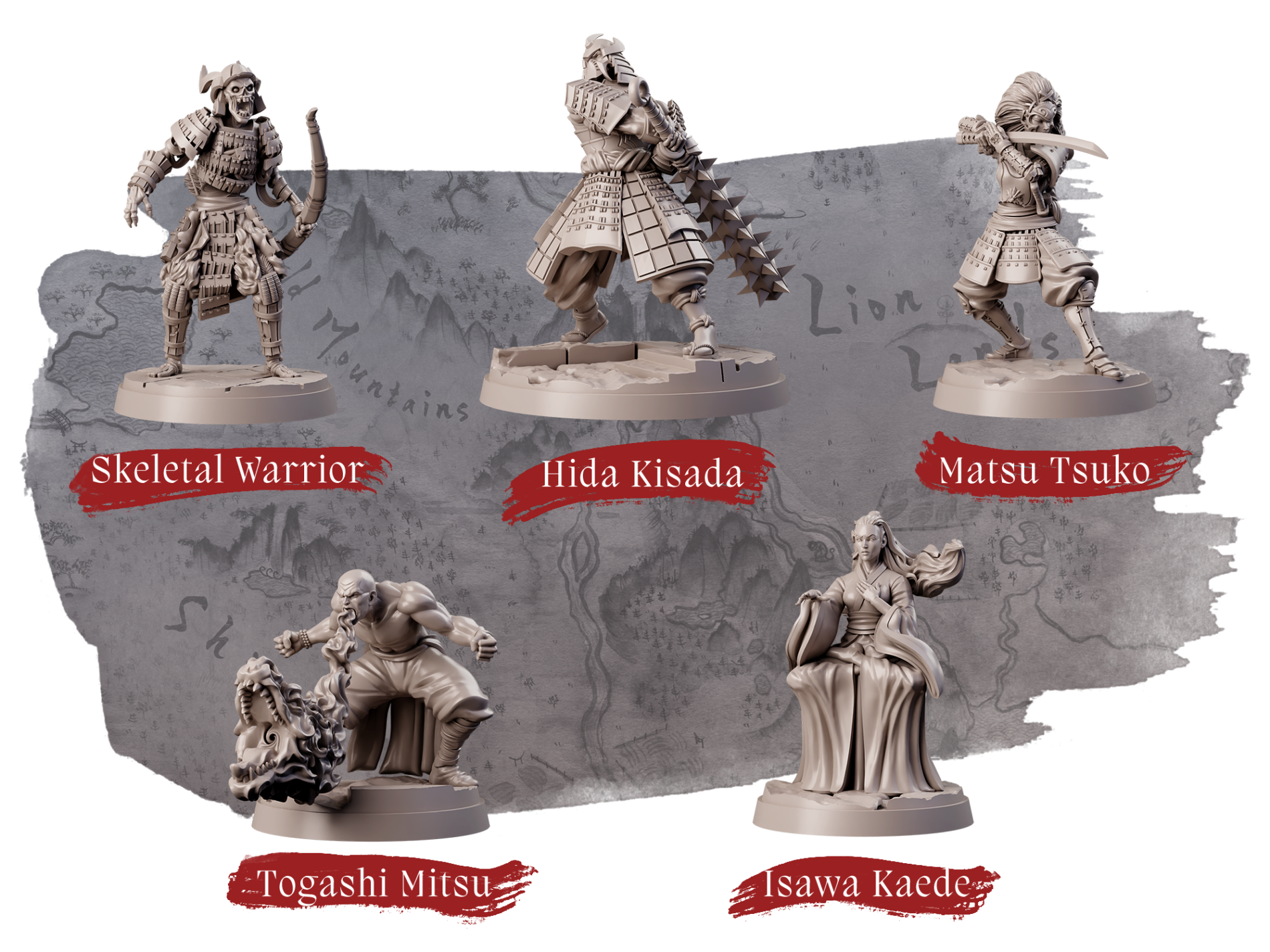 Combat the ceaseless skeletal warriors of the Shadowlands with Hida Kisada and his mighty tetsubō, or tap into the mysterious element of Void with Isawa Kaede, a powerful Ishiken from the Phoenix Clan. Matsu Tsuko draws her katana to defend the reputation of the Lion Clan, while Togashi Mitsu breathes flame using the magical dragon tattoo inscribed on his body. Other fan-favorite characters will also be included, such as Bayushi Aramoro and Toturi the Rōnin.
We'll have more to share about Champions of Rokugan in the coming months, so stay tuned to this website and follow Monolith on social media: Facebook, Twitter, YouTube, and Instagram.